Spring Update
We've been busy, busy, busy this spring.
First, we were honored and blessed to receive Alexander and Maximilian Blume two German Jazz musicians who performed more than 15 times to benefit our school. Additionally, they gave teachers from our school and other guests a seminar explaining how to enhance class room learning, with music.
During March, all the classes went on fun trips all around Jordan to explore our beautiful country. While the younger students enjoyed playing and eating at McDonalds, the older students took trips as far as Madaba and Mount Nebo.
In April, all the activities revolved around Easter. Our students made Easter baskets in Art class and filled them with their hand dyed eggs.
All through spring we were happy to provide some interesting lectures for our teachers and students. Topics included dental care, integrative sport lessons, teacher workshops and Art therapy sessions.
Now our students are busy studying for their big finals that are coming up soon. To see more pictures please check out our Facebook page at : www.facebook/ArabEpiscopalSchool 
Alexander Blume and his school donated this electronic piano!
KG 1 at McDonalds
The 7th Grade visiting Madaba and Mount Nebo.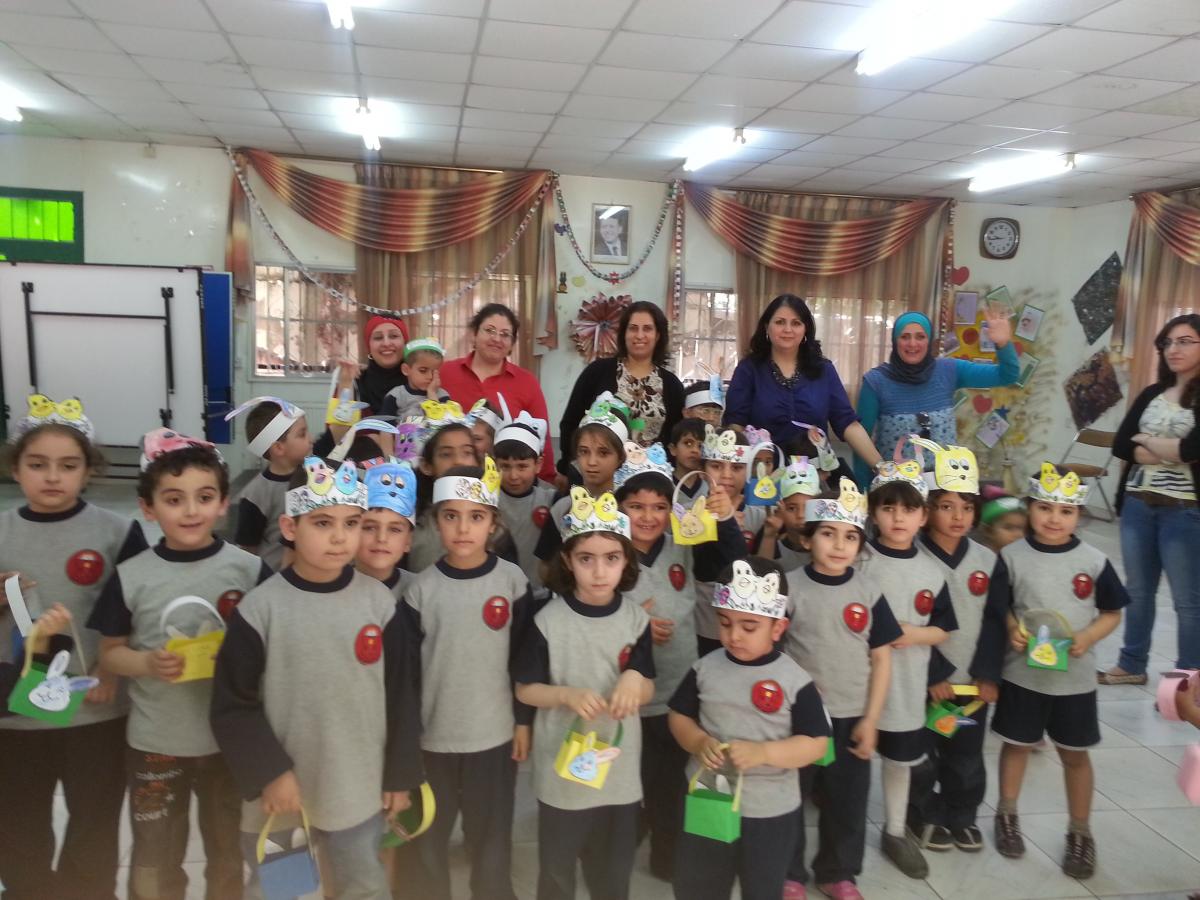 Easter Fun!